Bourbon Buzz Punch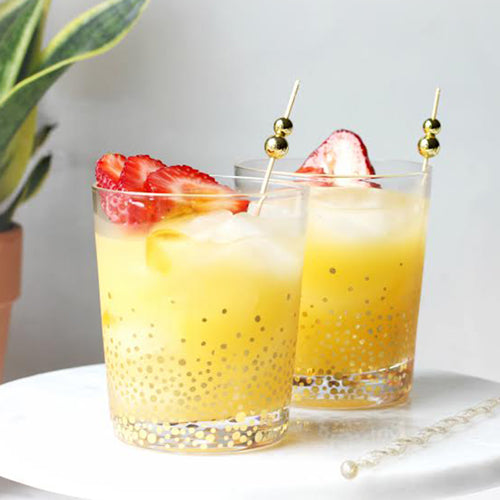 Ingredients:
4 oz orange juice
1 to 2 oz bourbon (Or whatever liquor you prefer. Rum works well too!)
A splash of banana liquor
1 sliced strawberry
Wedderspoon Manuka Honey to taste
Directions:
Pour orange juice, bourbon and banana liquor into a glass of ice. Then, add the strawberry slices on top. Drizzle Wedderspoon Manuka Honey over the strawberries and gently stir before drinking. Enjoy!