Vibrant Citrus Immunity Smoothie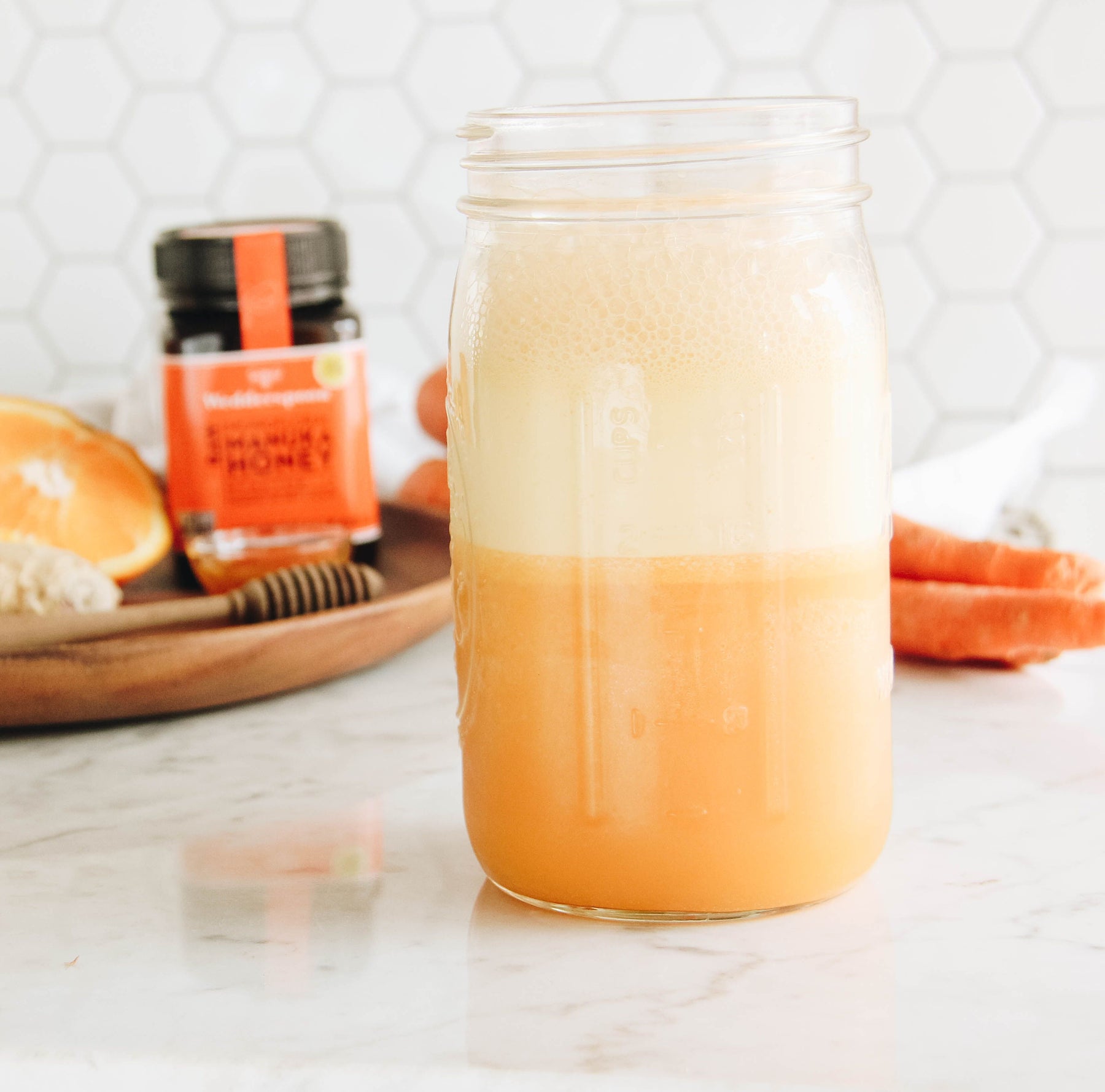 Looking for a new smoothie recipe to add into your rotation? The combination of ingredients in our Vibrant Citrus Immunity Smoothie create a sweet flavor (thanks to carrots, oranges and Wedderspoon Manuka Honey) with just the right kick. It's a healthy and refreshing option perfect for breakfast, a snack or post-gym. We love how quickly it comes together and the additional vitamin C this bright smoothie provides! Add turmeric for an additional super food punch! 
Ingredients:
1 tablespoon Wedderspoon Manuka Honey 
1 large carrot, peeled 
1/2 large orange, peeled (flesh only) 
1/2 cup water 
1 cup orange juice (fresh squeezed or from the store!) 
1 teaspoon fresh ginger, minced 
1/2 cup ice 
Directions:
If using whole carrots or oranges, cut them up into smaller pieces.
Place all ingredients in blender.
Blend well, until desired consistency is reached.
Serve immediately and enjoy!
Shopping in Canada? Your favorite Wedderspoon products, including the Manuka Honey used in this recipe, are available in our Canadian online store.