Chicken Tacos with Tequila Honey Pineapple Salsa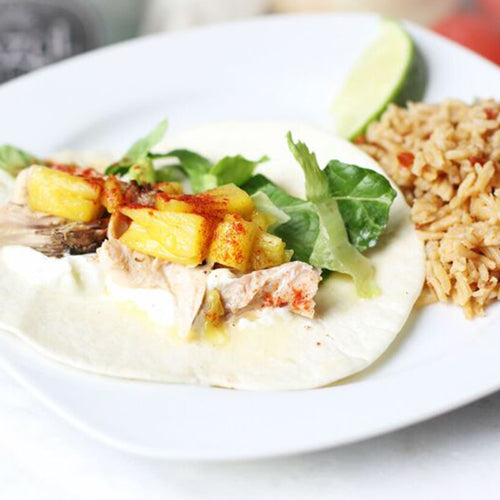 Ingredients:
Tacos
4 flour tortillas
4 oz grilled chicken
4 oz Greek yogurt
2 oz shredded lettuce
Pinch of smoked paprika
Pinch of chili pepper
Salsa
1 oz tequila
1 tbsp Wedderspoon KFactor 16 Manuka Honey
1/2 cup pineapple
Directions:
Grill chicken and prepare other ingredients for taco self-assembly! Cut up a fresh lime and sprinkle the spices over the tacos for an extra punch of flavor. And don't forget, Greek yogurt serves as a healthier alternative to sour cream!
For the salsa, mix tequila with the Wedderspoon Manuka honey until completely dissolved. Mash pineapple into the Manuka-Tequila mixture.