Festive Sangria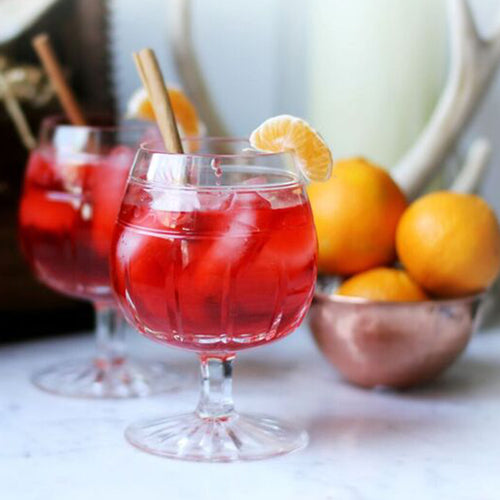 Ingredients:
1 bottle dry Red Wine
1/2 cup Brandy
2 cups water or sparkling water
Two handfuls fruit of your choice (we used strawberries and oranges)
2 tbsp Wedderspoon Manuka Honey + 1/4 cup water ( warmed + well mixed )
Fresh oranges or clementines
Cinnamon sticks or a pinch of cinnamon in each
Directions:
First combine honey with warm water to make a syrup.
In a pitcher, combine wine, Brandy, water, fresh fruit and Wedderspoon Manuka Honey syrup. Mix well.
Pour over ice or served warm with an orange slice and a cinnamon stick. Enjoy!