Jack-o-Lantern Juice Smoothie with DIY Party Cups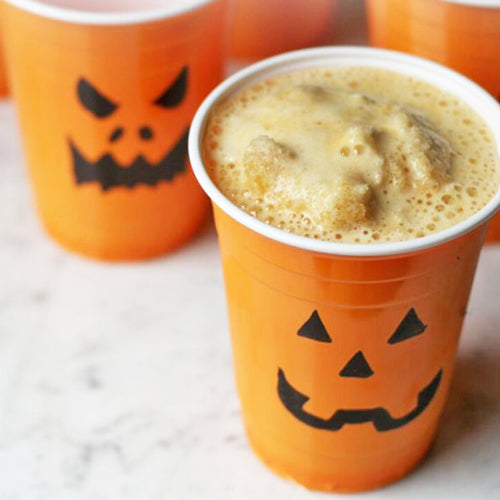 Ingredients (for 2 servings):
1 cup of ice
1/2 cup of pumpkin purée
1 banana, frozen
2 tbsp Wedderspoon Manuka honey
1/2 tsp pumpkin pie spice
1 cup unsweetened almond cashew milk
Optional: 1 scoop vanilla protein powder
Directions:
Blend all ingredients in blender until mixture reaches desired consistency. Pour into decorated cups and serve immediately.
---
Supplies for DIY Party Cups:
Orange plastic cups
Black sharpie
Directions:
Using Pinterest or Google Images, look up different jack-o-lantern faces and designs. Choose your favorite looks and draw them onto the plastic cups. Optional: customize the cups with the names of your party-goers.