Manuka Honey Turmeric Gummies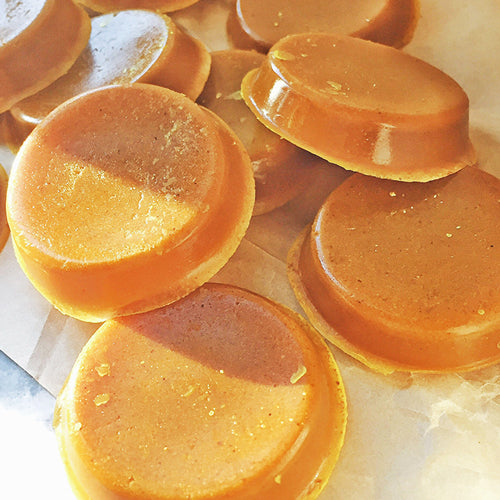 Ingredients:
4 Tbsp Wedderspoon KFactor 16 Manuka Honey (add more or less depending on personal preference for sweetness)
2 cups water
1 tbsp turmeric powder
1 tbsp coconut oil
1/2 tsp black pepper
4 tbsp unflavored gelatin
---
Directions:
Place a pot over medium-high heat and add the water, turmeric, black pepper, honey and coconut oil. Whisk constantly for 5 minutes until all of the ingredients are well combined.
Remove the pot from the heat and add the gelatin to the turmeric mixture.
Whisk quickly to ensure that the gelatin is completely combined. Do this non-stop for about 2 minutes.
Pour the turmeric-gelatin mixture into molds and refrigerate for three hours until the mixture is firm.