Matcha Nice-Cream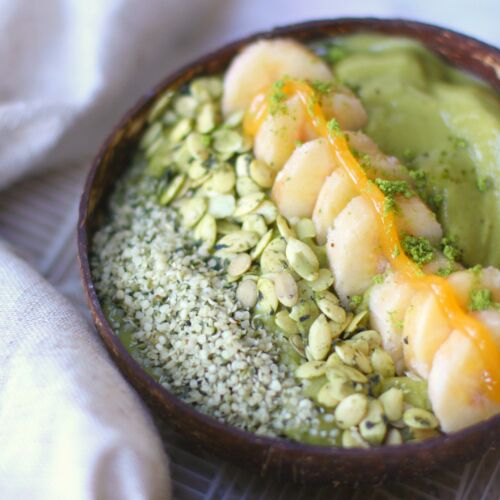 We've got the perfect treat for when your heart is craving ice cream but your brain is telling you to eat something healthier. Our Matcha Nice-Cream is delicious, refreshing, and includes a serving or two of fruit (depending on how you serve it)! This recipe will for sure be one of your summer favorites!
Ingredients:
Directions:
Place all ingredients in a blender.
Blend until smooth.
Serve immediately, topped with fresh fruit, seeds, coconut and Wedderspoon Manuka Honey drizzle.
Shopping in Canada? Your favorite Wedderspoon products, including the Manuka Honey used in this recipe, are available in our Canadian online store.