Orange Manuka Honey Iced Tea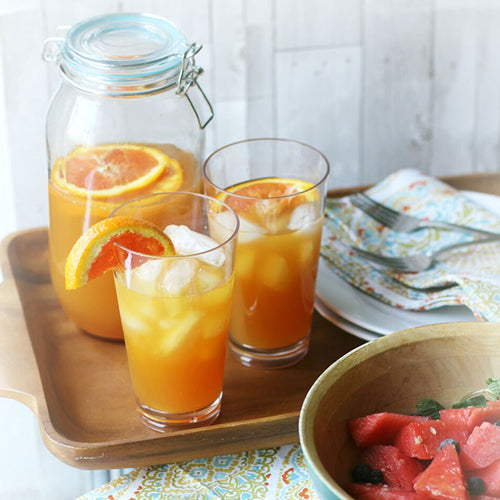 Ingredients:
12 tea bags (black or green)
2 large oranges, sliced
4 tbsp Wedderspoon Manuka Honey
4 cups of water, boiled
4 cups of water, cold
---
Directions:
Steep the tea bags and half of a sliced orange in the boiling water for three to five minutes.
Strain the tea and pour into a pitcher. Add in the Wedderspoon Manuka Honey and stir until honey has dissolved.
Squeeze the juice of one orange into the pitcher. Add in cold water. Chill for four hours. Serve chilled and over ice (optional).