Pollinator Week 2020: The Importance of Coming Together to Support Our Pollinators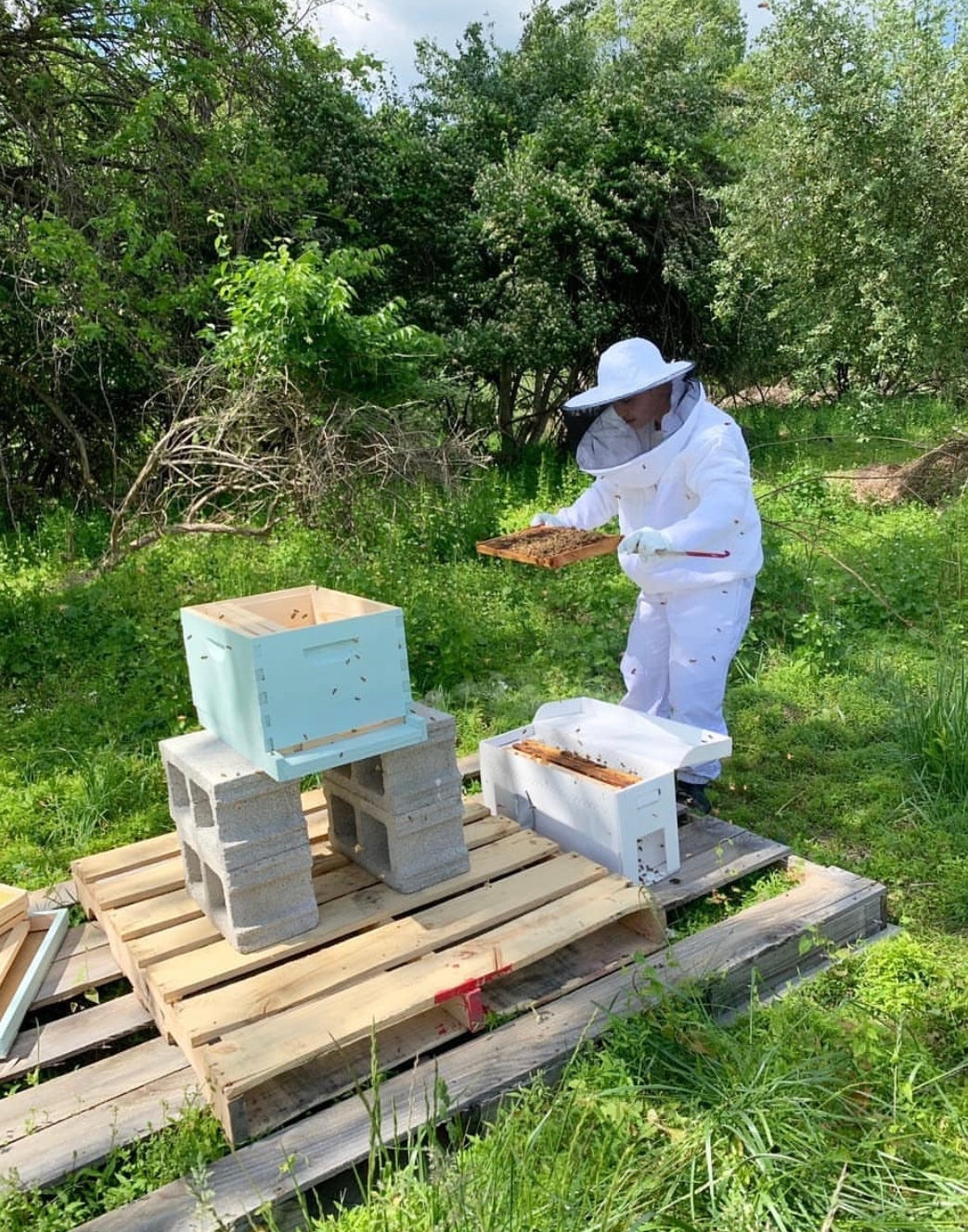 National Pollinator Week 2020 runs from June 22 to 28. This special week, approved and designated by U.S. Senate 13 years ago, is meant to celebrate our pollinators and all they do for us. It's a time to recognize their importance and what we can do to support and protect them. 
Did you know that 35 percent of the world's food crops depend on pollinators in order to reproduce? That means that about one of out every three bites of food we take is made possible by pollinators. 
Wedderspoon is proud to partner with local and national organizations to help support our pollinators. Keep reading to learn more about our commitment to bees and how you can do your part to help support them too!
The Whole Kids Foundation's Bee Grant Program  
We've recently partnered with The Whole Kids Foundation to help provide a unique learning opportunity for students and to #givebeesachance. We're proud to share that through support from our Bee Grant, a school will have the chance to learn from an educational bee hive. We believe it's important for children to learn from a young age the impact that bees and other pollinators have on their ecosystem.
The Rodale Institute
Wedderspoon is a proud partner of the Rodale Institute, an organization dedicated to pioneering organic farming through research and outreach. We support Rodale's "Your 2 Cents Program," which unites producers, consumers, researchers and educators to launch the next generation of organic farmers.
Wedderspoon also sponsors a hive at The Honeybee Conservancy at the Rodale Institute, which began in 2012 in response to the major health problems that have decimated the honeybee population in North America. 
Tune in to social media during National Pollinator Week for tips on how to help bees every day around your own home. 
Certified Glyphosate Residue Free
Certified by The Detox Project, all of our products are Glyphosate Residue Free. This means that they are free from the World's most used herbicide, down to government-recognized limits of detection. Learn more about the importance of this certification and what it means for humans and pollinators. 
Colony Collapse Disorder and How You Can Help
It's no secret that our bees need protection. Though the loss of bees is widely discussed, are you aware of what you can do to help them? Learn more.