Butternut Squash Fries with Citrus Honey Aioli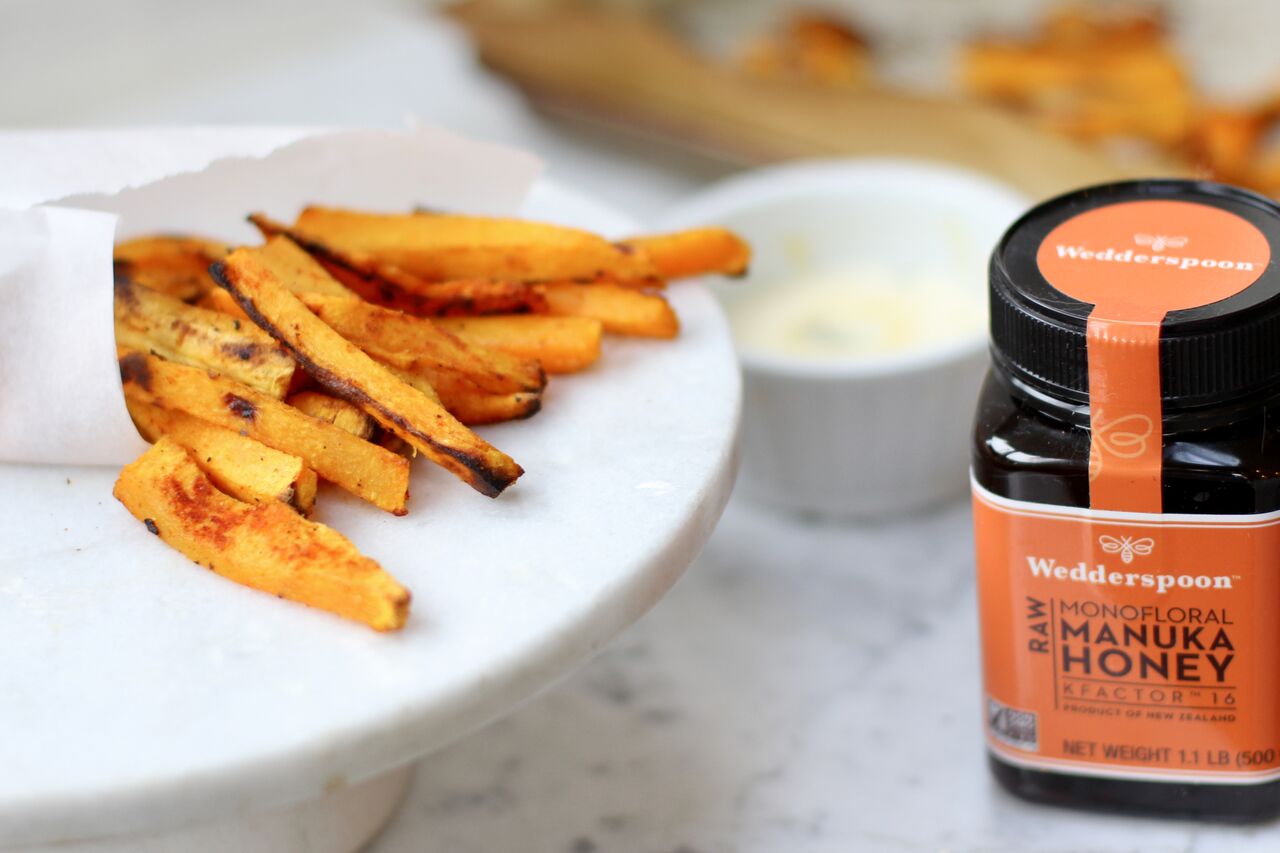 Butternut Squash Fries are salty, crispy and baked to perfection. Served with Citrus Honey Aioli, they make a great appetizer or snack.
Ingredients:
Butternut Squash Fries
1 butternut squash, peeled
1 tbsp olive oil
1 tsp garlic powder
1 tsp onion powder
1/2 tsp smoked paprika
A pinch of cayenne pepper
Salt and pepper, for taste
Citrus Honey Aioli
1/4 cup mayo
1 tsp

 

Wedderspoon Manuka Honey
1/4 tsp horseradish 
1 tsp organe juice
1 garlic clove, crushed
1/4 tsp orange zest
Salt and pepper, for taste
Directions:
Preheat oven to 450 degrees Fahrenheit. 
Line a baking tray with parchment paper; spray with non-stick spray.
Cut squash into long, fry-shape strips; place in large bowl.
Drizzle with olive oil; add spices; toss to coat the squash.
Place squash on the baking tray but don't overcrowd the tray.
Bake for 15 to 20 minutes.
Take out of the oven; flip the fries and bake for another 15 to 20 minutes or until desired crispiness is achieved. 
Mix all aioli ingredients in a small bowl; set sauce aside. 
Once fries are done cooking, serve immediately with Citrus Honey Aioli.