Back to School: Keeping Kids Happy, Healthy & Energized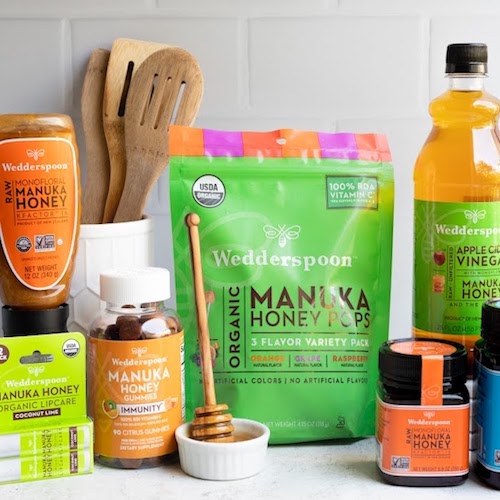 As we enter September, it's officially back-to-school season. This time of year can be exciting and stressful all at once, as students prepare to go back to school, and parents prepare to help their children make this transition. This year, especially, may be stressful for many. 
Keep your young scholars happy, healthy, energized this school year by ensuring that they are well fed and prepared to learn and be alert during class and after school activities. For many kids, it can be difficult to stay alert and energized throughout the school day. Providing your kids with energizing treats can help them do their best learning and work at school. 
Here are some tips to set your children up for a successful school year.
Start the Day Off Strong at Home 
The way you start your day truly sets the tone for the rest of the day. Help your children prepare for the school day the night before. Pack backpacks and sports bags up, and pick out outfits ahead of time so that mornings go smoothly. 
It's also important that children (and adults) start their day with a nutritious breakfast. A healthy breakfast will help them wake up and energize them for the day. A spoonful of Wedderspoon Manuka Honey in the morning can do wonders for your children. Whether it's eaten straight by the spoon, or spooned into a smoothie or shake, Manuka Honey can benefit the immune system and provides natural energy. 
Make sure that your children take any necessary medications before they head out to school, and that their school nurse has any emergency items, like epi-pens, on hand. Incorporating Wedderspoon Immunity Gummies into your family's morning routine is a great way to strengthen immune systems as kids go back to school, where there are many germs. Immunity Gummies come in two delicious flavors - citrus and berry.  
Mid-Day Pick Me Up
It's no secret that students look forward to their lunchtime and recess break everyday at school. Provide your children with a little mid-day treat which is healthy and energizing by packing a
Wedderspoon Manuka Honey Pop
or two in their lunchbox or backpack. Our pops are delicious, mess-free and made with simple, natural ingredients. Manuka Honey Pops offer the sweetness children crave, without the sugar and less-healthy ingredients that traditional candy commonly has. 
Get into a Nighttime Routine
Between after-school activities and sports, and parents' work schedules, it can be difficult to sit down and enjoy dinner as a family every weeknight. However, bonding, memories and good conversation take place at the dinner table. If you can, designate at least one or two nights a week for the entire family to sit down and eat together. Looking for new, nutritious recipes to try? There are a variety of recipes on our website, and new ones are added regularly, including recipes for appetizers, meals, desserts and drinks. 
Plan and stick to reasonable bedtimes for your children so that they're well-rested the next day. Getting into the habit of nighttime routines can be helpful and is a good way for kids to stay on track and learn to follow schedules on their own.
From the team at Wedderspoon, we are wishing you and your family an easy, happy and healthy transition back to school. Get ready this back-to-school season by stocking up on your favorite Wedderspoon products. Our Bundles offer your favorite products at discounted price.
Shopping in Canada? Your favorite Wedderspoon products, including the Manuka Honey used in this recipe, are available in our Canadian online store.