Holiday Gift Guide: For the Beauty Lover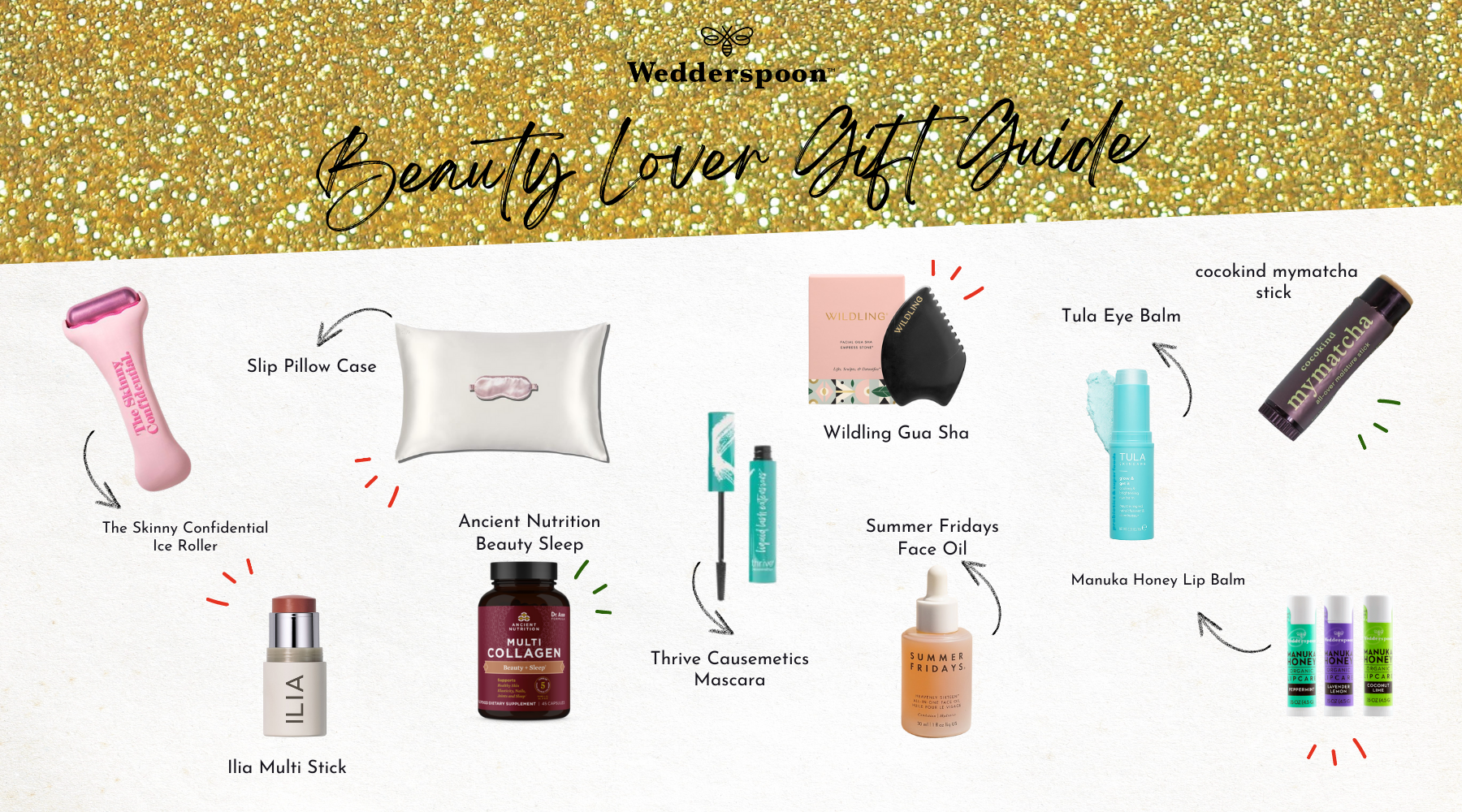 Gift shopping for a beauty lover can be hard. While there are countless products on the market, including skincare, makeup and beauty tools, it can be hard to pick out a gift of this sort for someone else. Often, beauty lovers are specific about what products they like, and, everyone's skin is different and takes to products differently.
However, that's not to say you can't find a great holiday gift for a beauty lover. If you are gifting a skin care item or makeup, it's smart to get something that's gentle on the skin and doesn't have too many ingredients. Sticking to well-known and trusted brands is a good idea. If you want to get them a beauty tool or accessory, there are lots of options too. We've compiled some of this season's most popular beauty items to help you find the perfect gift for your friends and family.
Gifts for the Beauty Lover
Ilia Multi Stick
Conveniently sized to fit in a makeup bag or purse, this stick adds a pop of color to lips or cheeks. The formula is creamy and blends perfectly into the skin.
Summer Fridays Face Oil
Vegan, fragrance-free and gentle on the skin, this face oil hydrates and plumps skin. It also can improve skin dullness and texture. It's a crowd-favorite product and whomever you gift this to is sure to love it.
Wildling Gua Sha
This gua sha stone is made of Bian stone, which is known for healing properties. It's designed to help sculpt and invigorate the skin. It's easy to hold, and the edges of the stone are specifically designed to enhance its use.
Tula Eye Balm
This eye balm hydrates the skin around the eyes while providing a cooling sensation and adding a natural glow. It's the perfect gift for someone constantly on the go, who could benefit from a little pick-me-up after the stress (and lack of sleep!) from the holiday season.
The Skinny Confidential Ice Roller
Using the power of cold therapy, this handy skin tool can help contour, tighten and de-puff skin. The roller is made completely of aluminum, so it's gets cold faster and stays cold longer than other ice rollers. Gift this to someone who loves to try new skincare routines.
Ancient Nutrition Beauty Sleep
This multi-purpose protein powder promotes good sleep and skin health. It's a great product to add into one's daily routine.
Thrive Causemetics Mascara
A plant stem-powered mascara that will create the look of lash extensions without the glue! It's an award-winning product that stays on all day. This mascara is paraben-, sulfate- and cruelty-free, so it's a product you can feel good about giving and using.
Cocokind Mymatcha Stick
The all-in-one, use-anywhere moisture stick. It's made with natural ingredients. Catechins, which naturally occur in matcha powder, provide antioxident benefits to your skin. This moisturizing stick is a convenient size and is great for use at home or when traveling.
Slip Pillow Case
Said to offer overnight beauty treatment, these pillow cases are made of pure silk and are anti-aging, anti-bedhead and absolutely luxurious!
Wedderspoon Manuka Honey Balm
One can never have too many lip balms! This lip balm is creamy, nourishing and protects lips from the winter cold. Grab a 3-pack for someone you love!
Still have other friends and family members to shop for? Check out our Holiday Gifts Guides for Foodies and the Wellness-Focused.
Happy holidays from the Wedderspoon team. We hope this season is filled with happiness and good health.
Shopping in Canada? Your favorite Wedderspoon products, including the Manuka Honey used in this recipe, are available in our Canadian online store.