Your New Favorite Drink Mixer: ACV Concentrates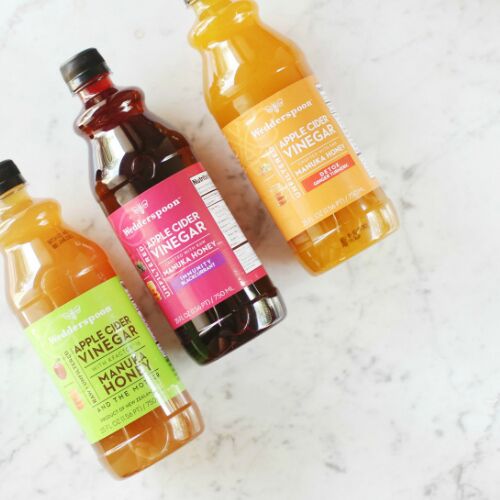 Say hello to your new favorite drink mixer...Wedderspoon Apple Cider Vinegar Concentrates! Now available in standard ACV and two other vibrant flavors, Immunity Blackcurrant and Detox Ginger Turmeric, these are mixers you're definitely going to want to keep in your fridge.
Our ACV Concentrates with Multifloral Manuka Honey are crafted from cold-pressed, organically-grown apples without heat or chemical-processing. Raw, unpasteurized and unfiltered, our Apple Cider Vinegars are naturally fermented to preserve the 'Mother' of vinegar, which is the string of beneficial bacteria, proteins and minerals. 
Apple Cider Vinegar
Made with raw Manuka Honey and raw Beechwood Honey.
Immunity Blackcurrant
Made with raw Multifloral Manuka Honey, backcurrant and staimune inactivated cultures, plus raw Beechwood Honey.
Detox Ginger Turmeric
Made with raw Multifloral Manuka Honey, plus ginger, lemon, turmeric.
Mix these concentrates into still or sparkling water for a delicious everyday drink to keep your wellness on track.  Adjust the portions to your liking. You'll have to try them all to find your favorite! Feeling fancy? Use our ACV concentrates in your favorite alcoholic beverages, too!
Wedderspoon ACV Concentrates are available online at Wedderspoon.com and on shelves in Sprouts Stores, as well. 
Shopping in Canada? Your favorite Wedderspoon products, including the Manuka Honey used in this recipe, are available in our Canadian online store.